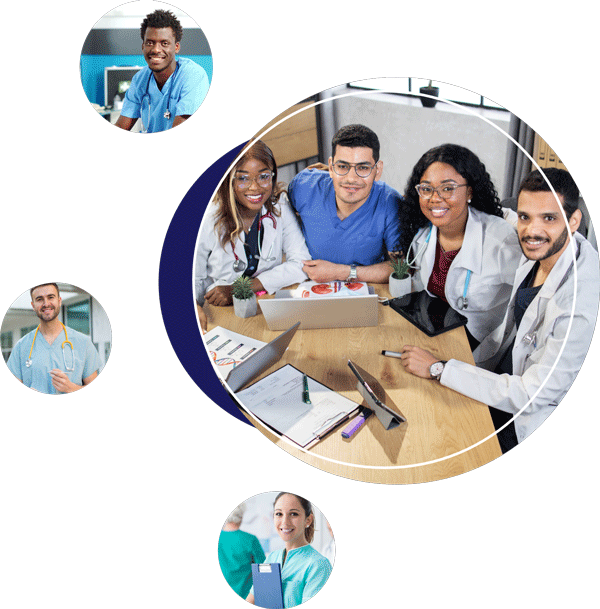 Gain Confidence Fast
You're probably here because traditional instruction and other resources just aren't meeting your needs. The last thing you want is to waste more time on lengthy boring content that doesn't help. Don't worry. We don't invest in fluff either. This course has hands-on activities that will build your confidence through meaningful practice so you can apply your skills right away. 
Check out the module descriptions below for the five key skills you'll learn in the course!
Module 1: Blood Pressure Readings


The hands-on activities in this module will help you:
Identify values on the sphygmomanometer dial

Listen to Korotkoff sounds to determine blood pressure readings

Develop speed with manual blood pressure readings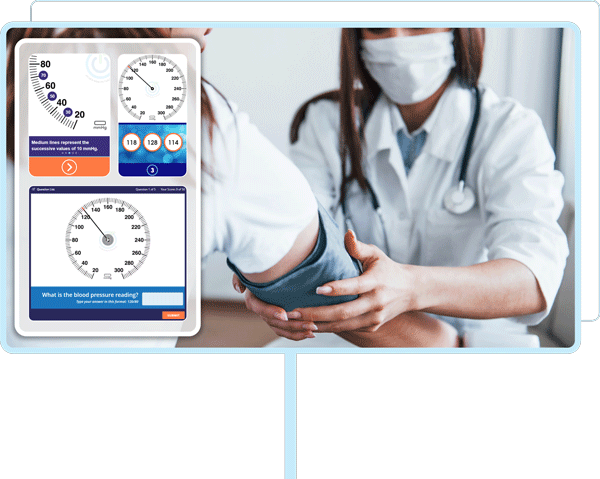 Module 2: Reading Thermometers


The hands-on activities in this module will help you:
Read Single-Use Temperature Indicator Strips (x2)
Read Liquid Crystal Thermometers (x3)
Read Mercury-Free Glass Thermometers
Develop speed with reading the temperature on various thermometers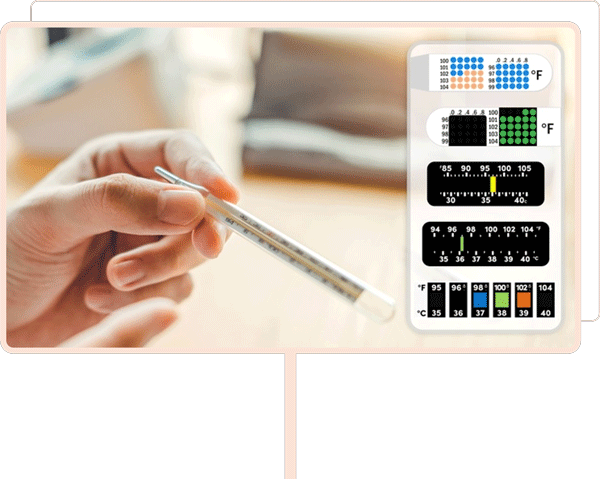 Module 3: Height Measurements


The hands-on activities in this module will help you:
Read the height rod (stadiometer) on a physician's mechanical beam scale

Determine the standing height (stature) of adults and children

Read height rods with inches-only and feet-and-inches 
Develop speed when converting total inches to feet and inches so you can calculate a patient's height quickly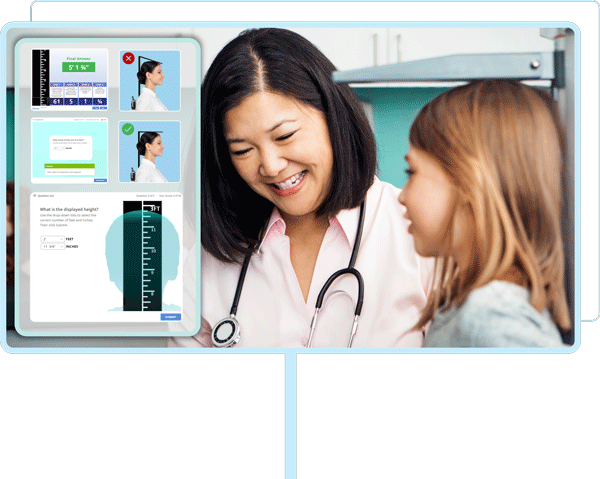 Module 4: Weight Measurements


The hands-on activities in this module will help you:
Operate a physician's mechanical beam scale
Determine a patient's weight using the beam scale
Develop speed with calculating the patients' total weight using the upper and lower poise bars on the beam scale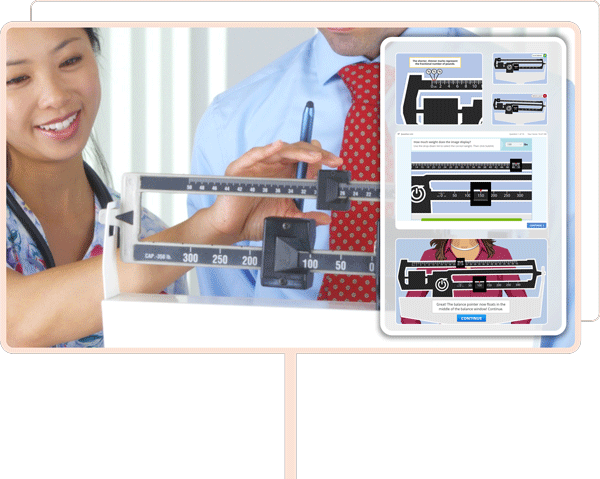 Module 5: Reading Syringes


The hands-on activities in this module will help you:
Read U-100, 1 mL/cc, 3 mL/cc, 5 mL/cc syringes
Learn a process for determining the line values on various types of syringes
Draw the correct amount of medication into syringes
Develop speed with reading syringes so you can measure the amount of medication quickly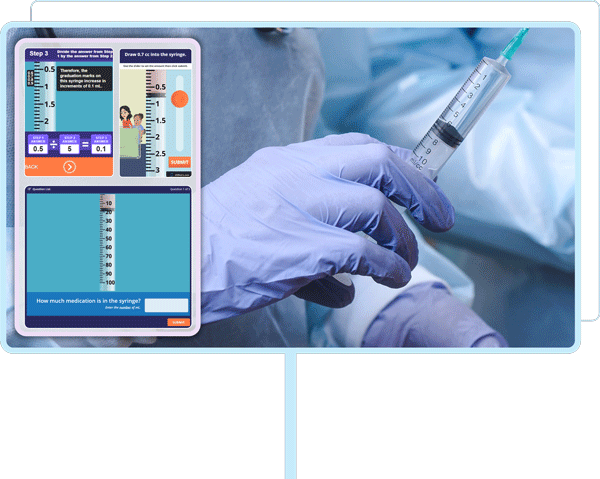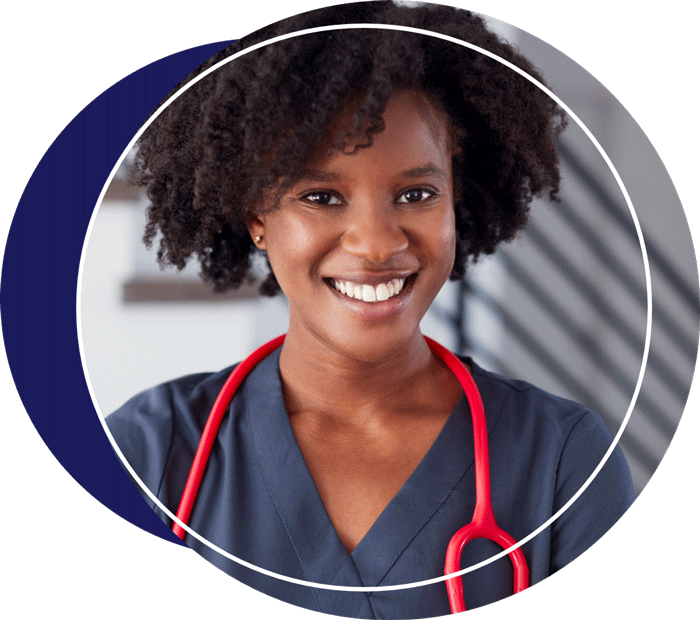 The Right Practice Makes All The Difference
With traditional instruction, students often spend days or weeks trying to learn these skills. They often have to wait in line for their turn to practice or hope that the teacher can perform additional demonstrations.
That doesn't have to be your story. You can learn these skills much faster than you think. In fact, many students finish each module within thirty minutes and gain the confidence they need to perform each skill successfully. That's right! You can enhance your skills during your next lunch break.
How is this possible? We focus on creating short, engaging activities that target the most challenging aspects of each skill and make them SUPER easy to understand. 
Frequently Asked Questions
When does the course start and finish?
The course is a completely self-paced online course—you decide when you start and when you finish.
How long do I have access to the course?
How does lifetime access sound? After enrolling, you have unlimited access to this course for as long as you like—across any and all devices you own.
Can I order this course for a group?
Absolutely! Our process is simple. Just complete the Group Orders form or send an email to [email protected] to let us know your needs. 
Special limited-time offer


You automatically get instant access to our virtual training tools collection AND three bonus courses with your purchase today—an incredible value!
Enroll now to claim your bonus content.
Are you ready to work toward a more
skilled, confident, and successful
you? Don't pause your progress any longer. Join thousands of learners who succeed with our content and enroll today.