Begin your healthcare skills
training with confidence
The quality of your healthcare career training program is crucial to your success. Supercharge your foundational training and learn essential healthcare skills quickly with our time-saving supplemental courses and resources strategically designed to accelerate learning and build confidence. Get started today!
SELF-PACED ENGAGING e-learning COURSES FOR STUDENTS
high-quality RESOURCES FOR STUDENTS AND FACULTY
ROUND-THE-CLOCK ACCESS TO CONTENT on any device
easy registration process and seamless NAVIGATion experience
Courses designed for real-world success
Are you here because traditional instruction or other resources aren't meeting your needs? We understand. The last thing you want is to waste time sifting through a sea of lengthy boring content that doesn't help. Don't worry. We focus on quality, not fluff. Our interactive courses offer targeted, hands-on practice activities, progressively guiding you from novice to mastery.
\Learnworlds\Codeneurons\Pages\ZoneRenderers\CourseCards
Stay engaged and motivated
We produce courses with a variety of media and activities to amplify your learning experience and keep you engaged until the very end. Here are a few of our most notable course features.
Multimedia Videos
View the audio-narrated presentations, demonstrations, and animations to enhance your understanding of the content along your learning path.
Graphics and Infographics
Explore visual content to aid your understanding of complex topics, making them more digestible and memorable.
Games, Activities, and Assessments
Enjoy interactive hands-on practice in a safe learning environment with immediate feedback. Have fun as you assess your understanding and retention of the material.
Certificates of Completion
Let others know about the skills and knowledge you've gained. On successful course completion, you'll receive a certificate validating your achievement.
Power-packed resources for students and faculty
Whether you're practicing for a skills evaluation or helping others learn a new concept, our resources are an invaluable companion. Each resource is thoughtfully designed to fit seamlessly into your training plans, enhancing your overall experience and success.
Explore our collection of resources today!
For Students
Our student resources include helpful articles, study guides, practice quizzes, and simulations to enhance your grasp of key concepts.
For Faculty
Our faculty resources include presentation templates, live lecture participation tools and activities, and strategies for designing engaging lessons.
Medical Terminology Word-Building and Spelling Practice Activity with Printable Results, Terminology Spelling Challenge for Individuals and Groups (Downloadable PDF Worksheet), Four Simple Rules for Spelling Medical Terms (Downloadable PDF Infographic), Dimensional Analysis Decision Tree for Medication Dosage Calculations. Patient Communication Animated Scenario Discussion Prompt, Height and Weight Measurements Downloadable PowerPoint for Live Lecture Enhancement, Patient Positioning Practice Quiz Activity, Physician's Mechanical Beam Scale Virtual Training Tool, Single-Use Disposable Thermometers Virtual Training Tool, Mercury-Free Glass Thermometer Virtual Training Tools, Fahrenheit Glass Thermometer, Celsius Glass Thermometer, Syringe Virtual Training Tools:, U-100, U-30, U-50, 1 mL, 3 mL, 5 mL, 10 mL, 20 mL, 50 mL, 60 mL
More resources added regularly!
Explore a few of our interactive resources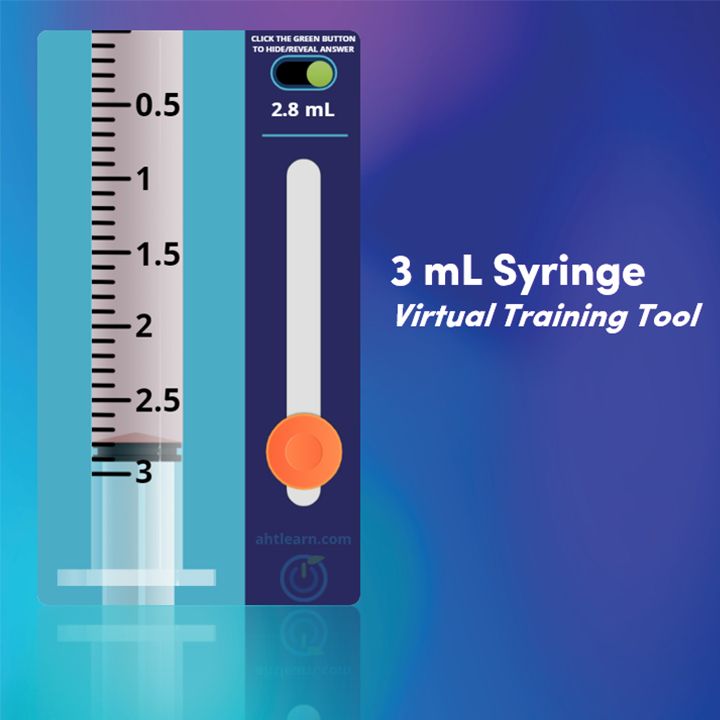 3 mL Syringe
Practice reading a 3 mL syringe with this virtual training tool. Adjust the amount of medication in the syringe and learn through experimentation!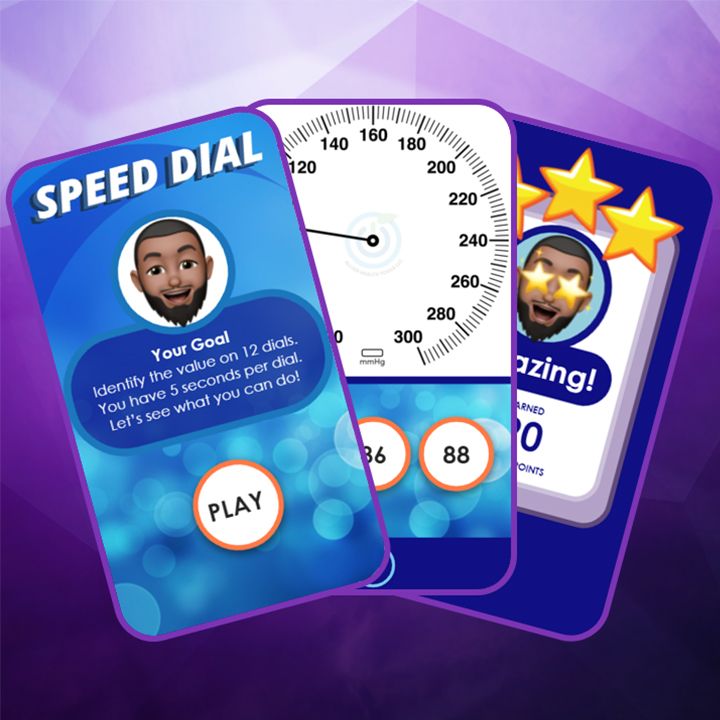 The 'Speed Dial' Game
Do you want to improve your dial reading speed? Play the Speed Dial game to improve your speed, accuracy, and confidence with identifying line values on a sphygmomanometer dial.
Frequently asked questions
How long do I have access to the courses and resources?
As a subscriber, you have unlimited access to all courses and resources during your subscription period—across any and all devices you own.
Can I cancel my subscription at any time?
Yes! You can cancel your subscription at anytime. You will continue to have access to all courses and resources until your subscription period ends. Your subscription will automatically renew until you cancel it.
When do the courses start and finish?
All courses are completely self-paced online courses—you decide when you start and when you finish.
You're in great company
Our diverse group of learners span many career training programs and disciplines, including Nursing Assistants, Dental Hygienists, Emergency Medical Technicians, Licensed Practical Nurses, Medical Assistants, Nutritionists, Registered Nurses, Exercise and Sports Science, Health Promotion, Health Sciences, and more!
What our learners say
I totally love the way the training and assessments are done...easy to learn!

- Ericka
Student
I take my Intro to Healthcare final in a week, and this has helped tremendously. You are a lifesaver.

- Madison
Student
I am an Instructor for MA, Phlebotomy and EKG Tech. This is extremely helpful for online teaching.

- Alexa
Instructor
Wowww thank you so much! I'm a novice nurse, and this was absolutely helpful.

- Annick B.
Student
I am a health science instructor for a high school. We need more online training such as this and I can't wait to show my CTE director!

- Tracie
Instructor
Wow, my goodness, this type of teaching is the best of best. I am so impressed and happy about the whole learning process.

- Grace
Student
We spent hours and hours reading out of the textbook in class and I felt so unprepared for the real world. You really did a great job and I appreciate the little tests.

- Lisa
Student
I finished CNA class today and start clinicals in the morning. I feel so much better now.

- Malaci
Student
I couldn't understand anything from class, but you make it very, very easy for me. The things that I could not understand for a whole month, now I understand it within minutes. Thank you so much!

- Tamara
Student
These are phenomenal tools! Thank you!
-
Sheronda K.

Instructor
It is easy to follow, interactive, and gives you the space to practice.
- Carla
Student
So we'll explained! Thanks so much! I was having such a hard time trying to do it correctly. So grateful!

- Martha R.
Student


Are you ready to work toward a more skilled,
confident, and successful you?
Don't pause your progress any longer.
Join thousands of learners who succeed with our content and enroll today.
Select one of our simple and affordable plans!
Which plan fits your needs?
Personal All-Access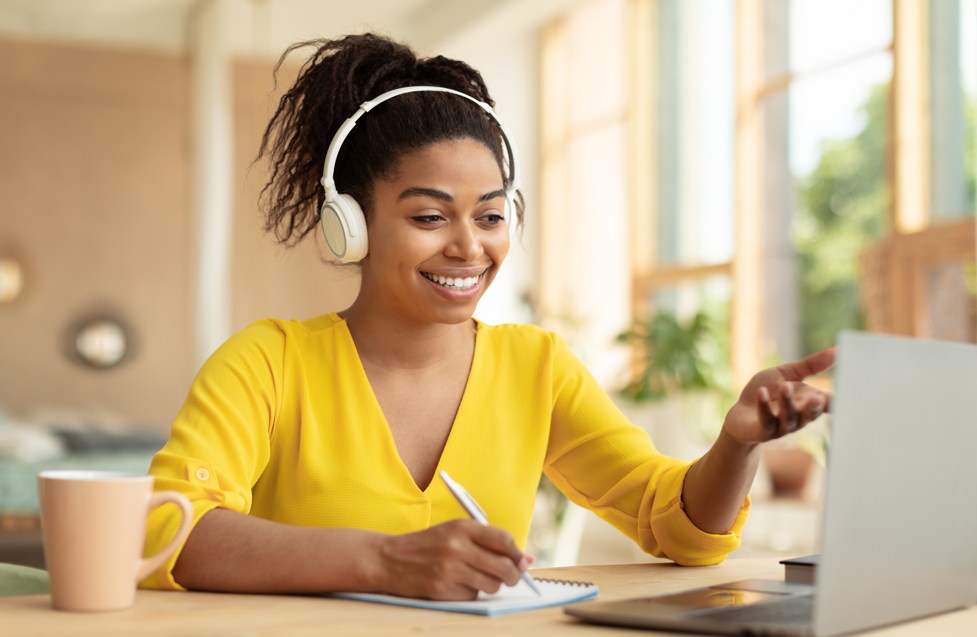 Get unlimited access to all courses and resources for one full year.
This plan is best for getting instant access to every course and resource in our catalog, including new additions. You can begin sharpening your skills right away.
Your subscription will automatically renew until you cancel it. You can cancel your subscription at any time, and your access will remain active until the current period ends.
Campus All-Access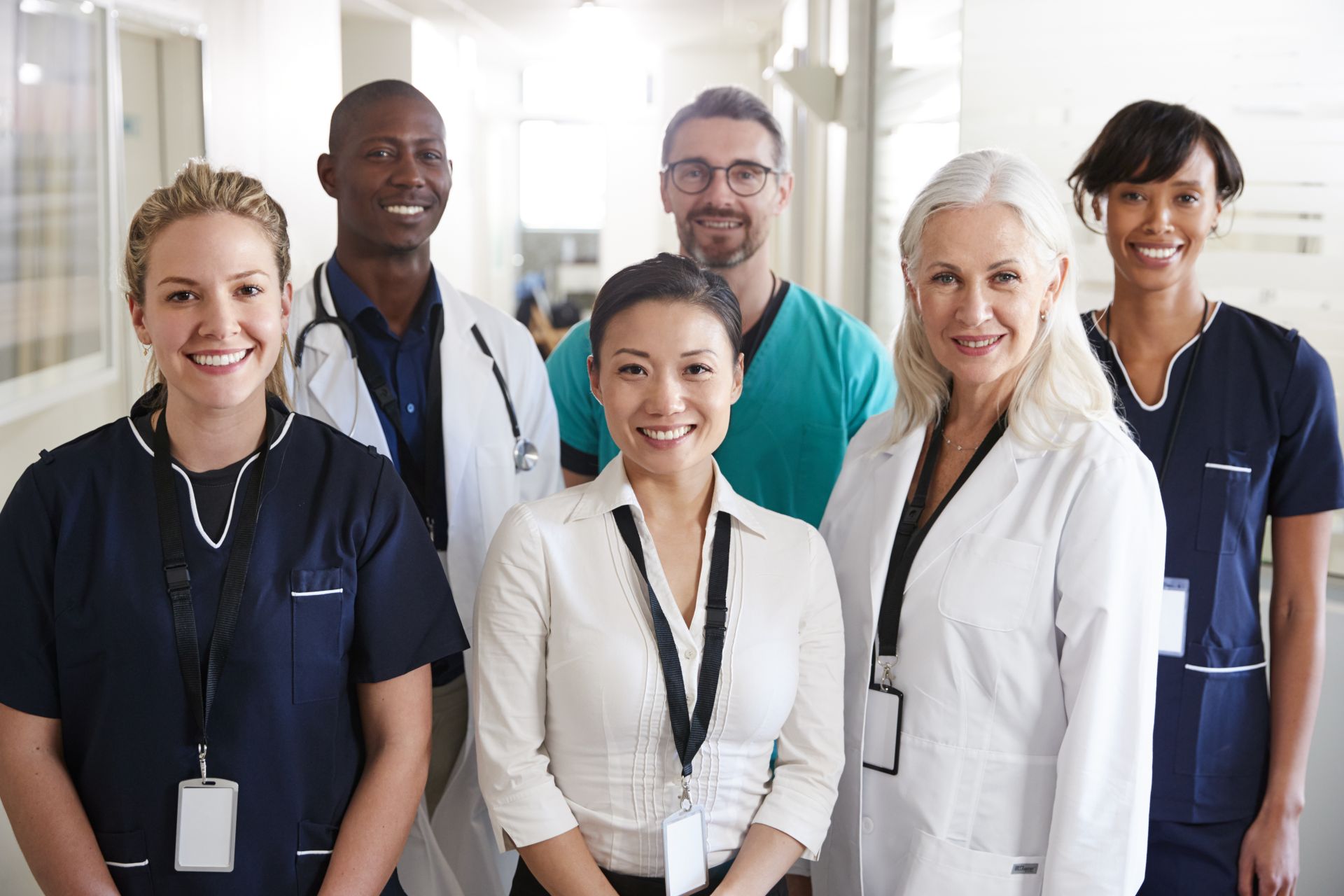 Get unlimited campus-wide access to all courses and resources for one full year.
This plan is best for equipping all teachers and students with every course and resource in our catalog, including new additions.
You can give everyone at your campus instant access with our simple enrollment process. When you subscribe, you will receive a unique code within 24 hours to share with your campus. Simply have everyone use the code at checkout for instant cost-free access.
Your subscription will automatically renew until you cancel it. You can cancel your subscription at any time, and your access will remain active until the current period ends. If you have questions, reach out via our Contact Form or at [email protected]. We're here to assist!
Created with